Prayer
Prayer is one of the cornerstones of Peninsula Life Church.
We call it the engine room.
John Wesley said "God does nothing except in answer to prayer."
Prayer meetings are held on 7pm Tuesday nights.
We also have a Prayer Ministry where we have dedicated people praying for your needs.
If you need prayer for anything, please feel free to contact us.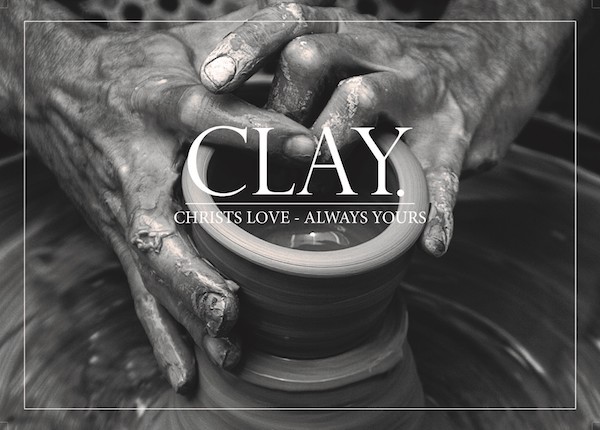 C.L.A.Y.
Introducing our group program. It simply provides a safe and secure environment where people can share their faith journey, their triumphs and their struggles. No one is exempt from hardship and sickness in this world, but when I have trusted friends who I trust and love close by, it makes the journey is so much easier. People soon realise that it is OK not to be OK. Clay means – Christ's love – always Yours. 
Within these groups there is no judgement, no correction. A commitment to allow people to tell their story and open their hearts. Prayer, love and a strong reliance on the Holy Spirit are encouraged in these meetings. Your breakthrough and victory when shared within a group is an authentic witness that can encourage and help people. Each person is assigned to a group that meets with the Senior Pastor once a month. After the monthly meeting, each person has the responsibility to meet with a different member of the group weekly. This can be over coffee, a walk, game of golf or a phone call. This brings cohesive connection to members of each group. 
The groups are made up of man and woman separately. Only 10 in each group. The reason to have only men and only woman, is to encourage openness. Its proven that when men establish trust and loyalty within a battalion, they share the deep fears and ambitions of their hearts. Woman dialogue and share so much easier.  
Once a year each group goes for a weekend retreat. These camp meetings are likely to be held out in the country, where its good to get away from the hustle and bustle of city life. No mobile phones, no iPads, no gadgets, just you and God, spending two nights under the stars, connecting. 
The scripture promise for C L A Y is taken from Jeremiah 18:3-4
"Then I went down to the potter's house and behold, he wrought a work on the wheels. And the vessel that he made of clay was marred in the hand of the potter: so he made again another vessel, as seemed good to the potter to make it." 
At PLC we desire to see every person find their purpose in God. When a person discovers their purpose, the hole in their soul is filled. People feel safe, secure and the real reason why we belong to a church family becomes a reality. Serving God is the greatest honour given to any person. 
Can't wait to connect with you at C L A Y. 
WOMEN'S MINISTRY – OVER COFFEE
As women we need fellowship and time with other women. It is so important in the hustle and bustle of our daily lives to have the support and friendship of each other.
Over coffee women's ministry get together every 8 weeks to meet, encourage and uplift each other, to do life together and be a family.
'As iron sharpens iron, so one person sharpens another'
Proverbs 27:17
Life Brothers
'No Man Stands Alone'

The road of life is long.
We will together as brothers in Christ, supporting and encouraging each other without judgement or bias walk this road together, opening our hearts to the Holy Spirit to guide us, teach us, counsel us and to empower us to be the men of God that we were created to be.
To be leaders in our families, community, workplace and Church.
To fulfil the plan He has for our lives.